HIA Perth Housing Awards
2019 Winner – Custom Built Home
$1,800,001 – $3,000,000
Marine Cottesloe

HIA Perth Housing Awards
2019 Finalist – Custom Built Home
$1,800,001 – $ 3,000,000
Korel Swanbourne

HIA Perth Housing Awards
2016 Finalist
Greensmart Energy Efficiency
Kathleen, Cottesloe

MBA Housing Excellence Awards
2013 Finalist – Contract Homes
Over $2,000,000
Anderson, Dalkeith

MBA Housing Excellence Awards
2009 Finalist – Contract Homes
$800,000 – $1,000,000

HIA Perth Housing Awards
2019 Finalist – John Pietersen Award
for Custom Built Home of the Year
Marine Cottesloe

HIA Perth Housing Awards
2016 Finalist Renovation/Addition Project
$1,500,001 & Over
Kathleen, Cottesloe

HIA Perth Housing Awards
2012 Finalist – Custom Built Homes
$1,700,001 – $3,000,000
Anderson, Dalkeith

HIA Perth Housing Awards
2009 Finalist – Custom Built Homes
$1,000,000 – $1,500,000.
MBA Housing Excellence Awards
2007 Winner – Best New Builder
MBA Ric New Medal
2006 Finalist – Excellence Award
"Designing and building a new home can be a daunting task and building two homes on a divided block at the same time even more so. Our decision to have Heath Davies of Jumeirah Homes take on the project resulted in a hassle free and enjoyable experience. The finished product is a testament to Heath's professional approach to every aspect of building the two homes. Heath displayed all the qualities that we had initially looked for in a builder. He is totally professional, extremely personable, flexible and most importantly easily accessible and available. Heath is totally committed to his clients and their needs during the building process, always available to discuss any problems that arise. There was never a time when we could not contact him or his staff. After sales communication and attention has also been excellent. We can highly recommend Jumeirah Homes and would not hesitate to have him build for us again in the future."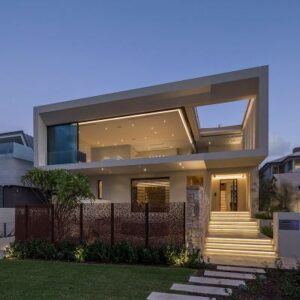 "Heath Davies of Jumeirah Luxury Homes has developed a reputation of building high quality homes with excellence and efficiency. Our recent experience with Heath would certainly endorse this. Heath is a builder of impeccable character and integrity. He is meticulous in planning and execution, and is uncompromising with quality. His attention to detail is outstanding and he worked diligently and collaboratively with our architect. His reassuring presence and constant communication kept us well informed during the construction of our house which was completed on time, within budget and exceeded our expectations. We are delighted with our home and have no hesitation in recommending Heath Davies."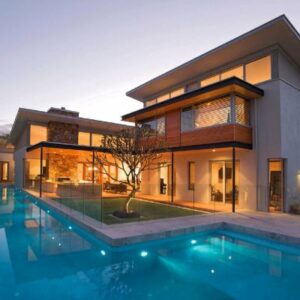 "Dedicated to 'excellence and efficiency' is as good a description of Heath Davies and Jumeirah Luxury Homes as any I can think of. Heath ensured that fulfilling our aesthetic desires and practical needs according to the detailed building plan was uppermost in his mind throughout our building experience. This dedication was no more important than Heath's efficiency in completing all phases of the build within budget and on or ahead of time. What more could owners undertaking the development of a high quality home ask, except maybe for a pleasant and helpful demeanour, which is also a strength with Heath (and his team). We are happy new home owners."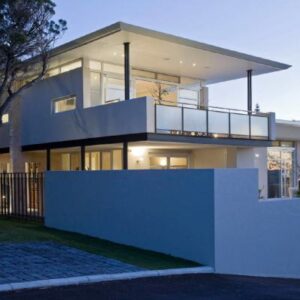 "Thankyou very much for a most enjoyable and efficient building experience. You have been most tolerant of our proximity and constant presence for which we are really appreciative. We loved seeing it all happen. The end result is wonderful and maintaining the home to that high standard of yours will be a challenge for us."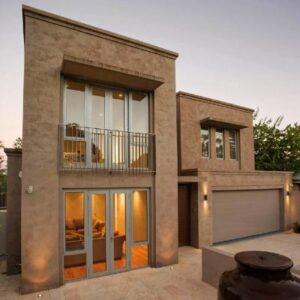 "Just a brief note to confirm that building with Jumeirah Homes proved to be an experience in profressionalism, integrity and commonsense. We were extremely pleased with your attention to detail, your care and understanding, and the excellent way in which every aspect of the process was so expertly handled. Importantly too, everything was on time, on budget, and the standard of workmanship displayed by all your tradespeople was excellent. Please take a bow for a job very well done and thanks for everything."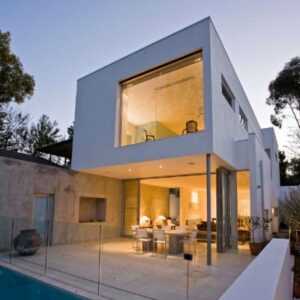 "Dear Heath, This is the third home we have built, the previous two with one of Perth's larger volume 'exclusive' home builders and our experience with JUMEIRAH was far superior to those. The level of communication throughout the process was outstanding and the workmanship faultless. The house was built to budget and to the time frame given. It was an absolute pleasure to work with you and the team and we would have no hesitation in recommending Jumeirah Luxury Homes as a builder."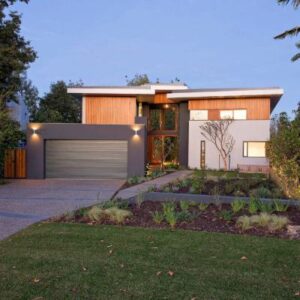 "Heath, We had a great experience and would 100% recommend Jumeirah Luxury Homes. You have gone well above and beyond the call of duty and this has not gone unnoticed or unappreciated. Many thanks to you and the team. We're loving the house!"